Hello all, my apologies for being late posting this month's challenge.
I've been without internet for a few days but finally it's all sorted out
and without any further babble here's the palette for November:
I suppose the fact that it's Autumn - most parts of the world, and it's getting cooler and we're seeing less and less color outside
is affecting my color choices....
Let me see what you can do with these colors, hope it will inspire lots of layouts and for the creative ones; minis!
This is my starter kit for the month, and it's an additon to my
new kit Sophie and the Addon kit
.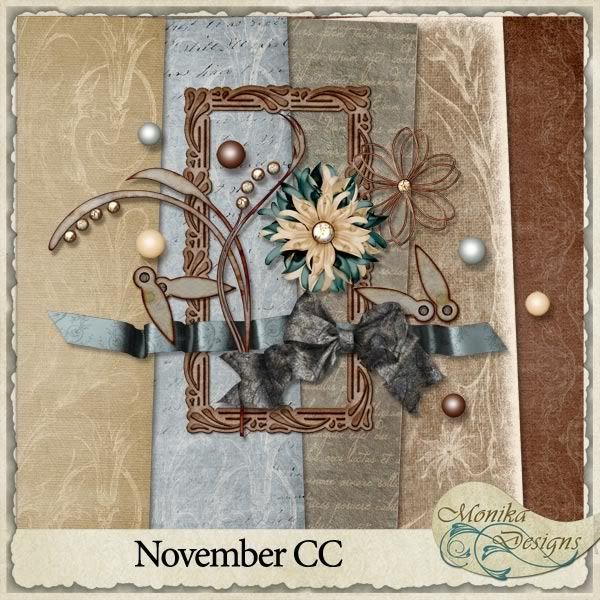 Post your layouts in the gallery and please leave a link in this thread.
Have fun!
Link expired