It's time for another gallery spotlight challenge!! Can you tell I'm excited?!?! There's just so many different galleries that I'd like to choose to spotlight! We'll be spotlighting the beautiful gallery of
tripmom06
this month! (and get to see some absolutely adorable pictures of her triplets in the process to ooohh & aaaah over
)
The idea of a "scraplift" is not to make an exact copy of someone else's layout, but to simply use it to gain inspiration from. Please browse tripmom's gallery and choose one (or more!) layout to scraplift. It could be as simple as using the same color scheme, kit, or theme - or as detailed as matching the placement of all of the elements in the layout. The main thing to remember is to have fun with it! Take a moment to leave tripmom some comments while you're browsing her gallery.
Please post your layouts in the
Gallery Spotlight gallery
, and post your link back here, too, so we can all leave you some love! Please remember to credit tripmom06 when you post your layout by placing a link to her layout that you scraplifted in your credits. Got questions? Please don't hesitate to ask
Here's a look at what you'll get just for participating!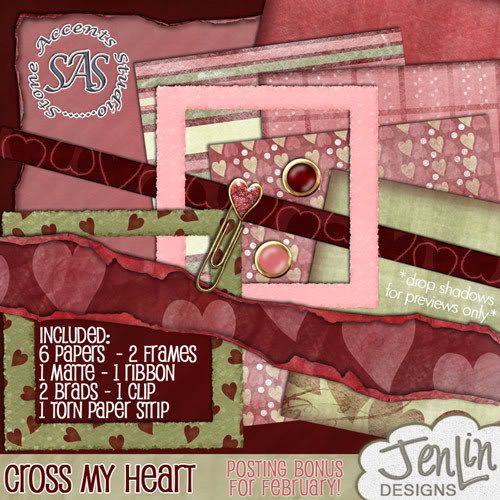 *I'll be sending the download link to participants out weekly, so the sooner you enter, the sooner you get this great freebie!!
Happy Scraplifting!!