Sorry I'm late Ladies! okay, the ATC challenge has changed a little bit thanks to jimmyrose
We are now going to exchange our ATC's!
Firstly, what is an ATC if you do not know already. ATC stands for Artist Trading Card and are miniature works of art you can keep for yourself or trade with your friends. ATC's are usually a standard playing card size of 2.5in x 3.5 in.
here is an ATC card I got from a friend back in 2006, it shows who created it and when and how many in the collection. In digital form we would just name our file/atc card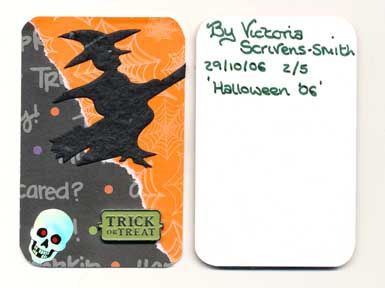 RULES : if you would like to play and join in on the exchange, the NEW rules are you must only use digital products from the Studio store and you will need to email me at louceecreations@gmail.com with your ATC card in png and at 300 dpi for swapping purposes. When uploading to the gallery please ensure they are only 72 dpi and in jpg form.
I will pm everyone who plays along a link to all cards at the end of the month.
*PLEASE NOTE* if you want to play, but not join in the exchange, then feel free to use whatever you want for this challenge.
Please download your template
here
, this one is already at 300dpi
This months theme is going to be Halloween. You may use any
halloween/fall style
kit you already have from the designers at the Studio (providing they are S4H okay) or please use anything from our fabulous
Halloween coordinated collection
we have at the Studio. All parts are only a $1 each at the moment.
please post your 72dpi image in our
gallery
and then let me know in this thread.
Here's mine ready for the ATC swap! I used Snickerdoodles gorgeous
Halloween Sweet Treat
and my
Charming Halloween
for this card.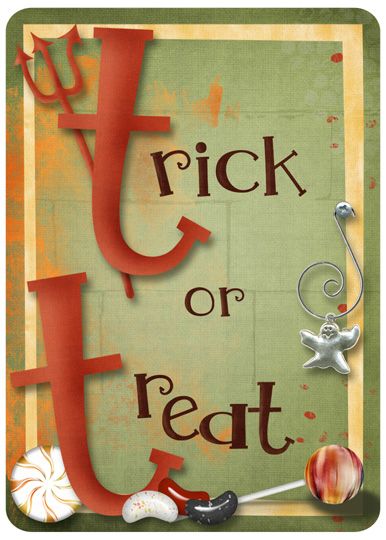 Happy Scrapping!