Caught red-handed. Guilty as charged. Busted! And I've got the photos to prove it! Does this sound like something you might say? Perhaps it's a nephew you caught with his hand in the cookie jar; or your daughter (or even your son!) getting into mommy's lipstick. If you've got 'uh-oh' and 'I didn't do it' photos, then Busted is the kit for you!
You can find Busted, a collaboration between SnickerdoodleDesigns and Kimberkatt,
here
.
Take a peek at the kit, then scroll below to see the adorable cluster gift you can pick up on
SnickerdodleDesigns blog!
You will find Busted and all it's coordinating add-ons available at a savings of 30% off for two weeks, or consider the Collection, at a 57% savings!
[IMG]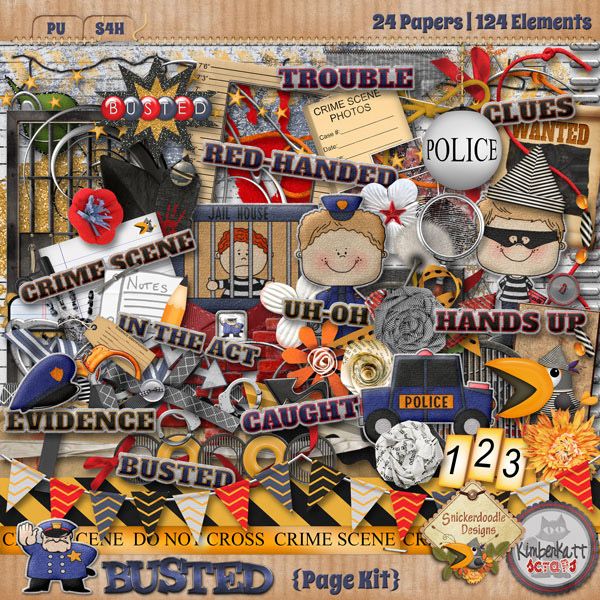 [/IMG]
[IMG]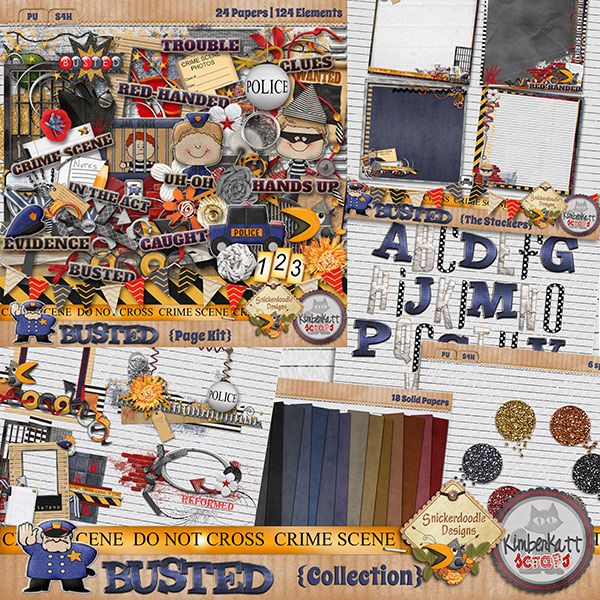 [/IMG]
Available on the SnickerdoodleDesigns blog:
[IMG]
[/IMG]