I'm so excited about my new release . . .
DAY OFF AT THE NORTH POLE
Here is a winter collection that will help you showcase all of your winter fun at it's best! Who doesn't love getting into your winter garb and getting outside to enjoy playing in the snow. Skiing, sledding, snowball fights - all giving you lots of fun and tons of laughs. This kit contains elements of animals, helpers at the north pole, decorative ferns, flowers, icicles and snowflakes to help you create those special fun winter day layouts! The unique papers create a perfect winter backdrop for all your winter photos.
Also available is a
14 paper add-on pack
, so be sure to check that out as well.
You'll find them all on sale for 20% off for a week!
Here are some LOs created with the kit:
JANELLE:
CATHY: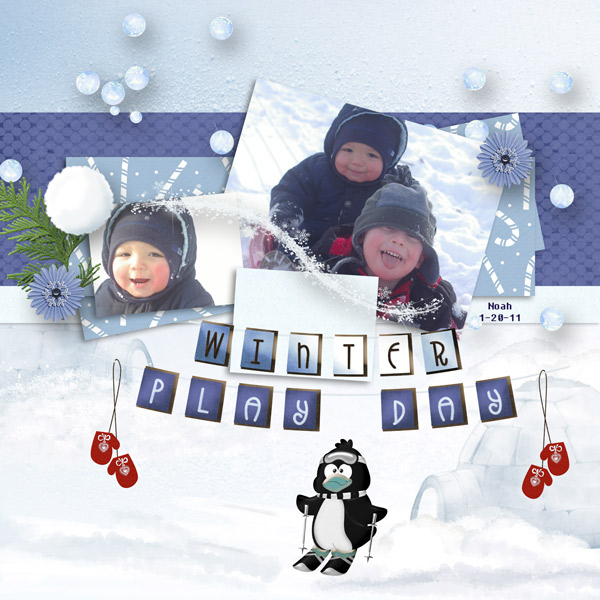 CHRISTELLE:
TAMMY: