Hi everyone, this month we are going to journall about Spring, yes if you are in the northern hemisphere, you are starting this wonderful season and I want you to do a layout journalling something about spring. Use this as a guide and let your creativity and memories soar from there.
Okay this month you are going to be getting a posting bonus of this Fairy Garden Minikit.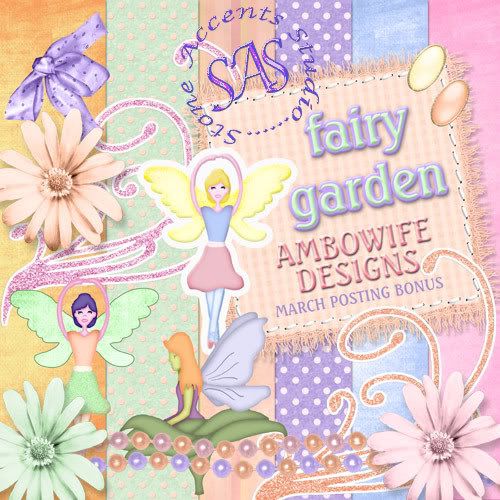 Post your layout in the journalling challenge gallery and then post the link to it back here in this thread so we can all leave some love for you.
Can't wait to see this months layouts and journalling.
Tracy