Happy May Day everyone!!! We're back for another month of scrappin' pleasure!!
This month I decided to give all of you a little break from the themes and just set up some guidelines! So, I will give you a few requirements, and the rest is totally up to you!! You have *almost* complete creative control! I couldn't make it too easy, you know! :p
So, here are the requirements:
1.
Must have at least 2 photos
, more is fine but you have to have at least 2!
2.
I want to see ribbons & strings
! Because they're one of my favorite elements to play with! :p So add some to your layouts! You're only required to use one ribbon or string, but feel free to add as many as you like!
3.
I want to see the color purple
! You can make your entire layout purple, or just include a pic with someone wearing purple, that's up to you! I just want to see the color purple somewhere on your layout!
And that's it! See, it's not so bad! I know all you talented ladies can pull this off with no problem!
There is only one rule to this challenge, you MUST use SAS products, either purchased from the store or snagged as a freebie
(hint, hint... Tracy (Ambowife) has a super freebie in this weeks Newsletter!
) It's okay to add one or two elements from other designers, but the majority of the layout has to be made with SAS products.
Post your layouts in the
Newsletter Challenge Gallery
and post a link back here so I can leave you some love and get your Posting Bonus to you!
Oh, right... you wanna see the Posting Bonus!
Cathy has made you a gorgeous bonus this month!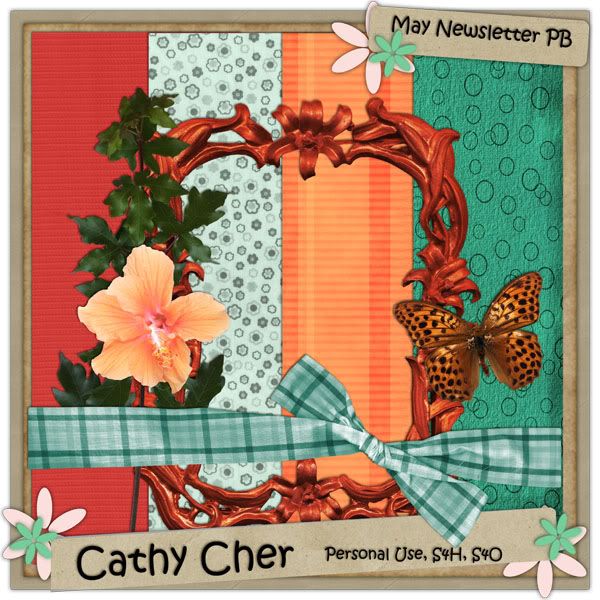 Isn't that frame beautiful?!! Now go scrap me a layout! :p