Hi !
I don't know if it's the place here to post my CT call ! hope so !
I'm looking for some happy girls to enlarge my CT ! Il you want to know more about me, please, go to my blog here :
http://scrapapat.canalblog.com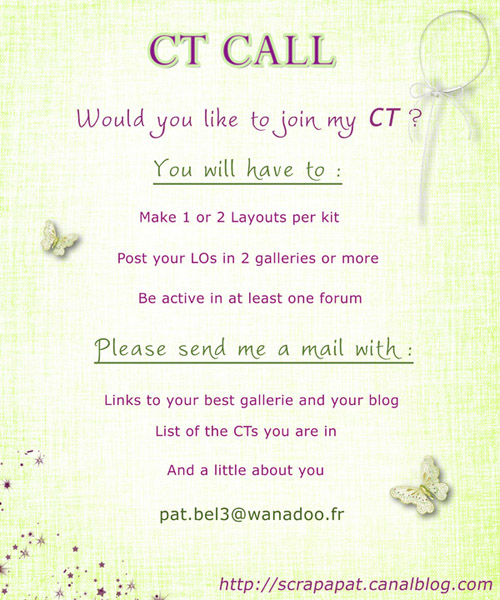 I will answer everyone at the end of the month !