Phreephorm Designs gave permission for her CT to make quickpages from her kits. I made one using the Rock My World Guy kit. Here's a preview: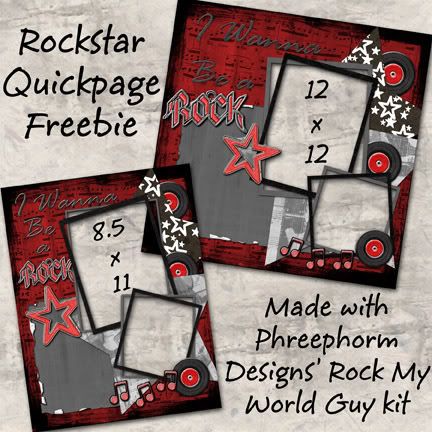 Hope someone can use it!
Click here
to see some other designs by Phreephorm Designs at Stone Accents Studio. You can get the freebie qp's
on my blog
.