Please come and join me for a chat and speed scrap on Wednesday 24th March at 8.00pm est
You will receive this exclusive Clusterframe from my soon-to-be-released kit 'My Metal Man'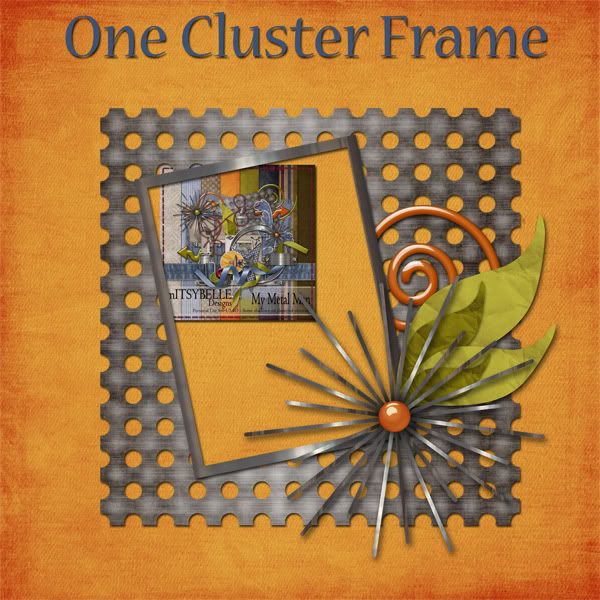 ~~~~~~~~~~~~~~~~~~~
Step1: Choose a beautiful background paper and one lovely frame, place the frame in the centre of your page.
Step2: Add a flourish and or foliage behind the fame at least 2-3 times each.
Step3: Add a scatter (bubbles, beads, glitter etc) randomly and delicately on your background paper and under your frame.
Step4: Add one or two ribbons or strips of paper behind the frame, poking out but not all across the page.
Step5: Add 3-4 flowers (or similar element) under and on top of your frame in 2-3 clusters.
Step6: Add your photo, any journaling and a Title if desired.
The inspiration for these instructions
can be found here