So here's all the Siggies that were made for the Spring Challenge, aren't they just beautiful!
I hope you all enjoyed taking part in this event because I know I enjoyed hosting it.
For the voting this time around I'm putting all the names in the random picker to choose the winner because I know I can't pick one myself, lol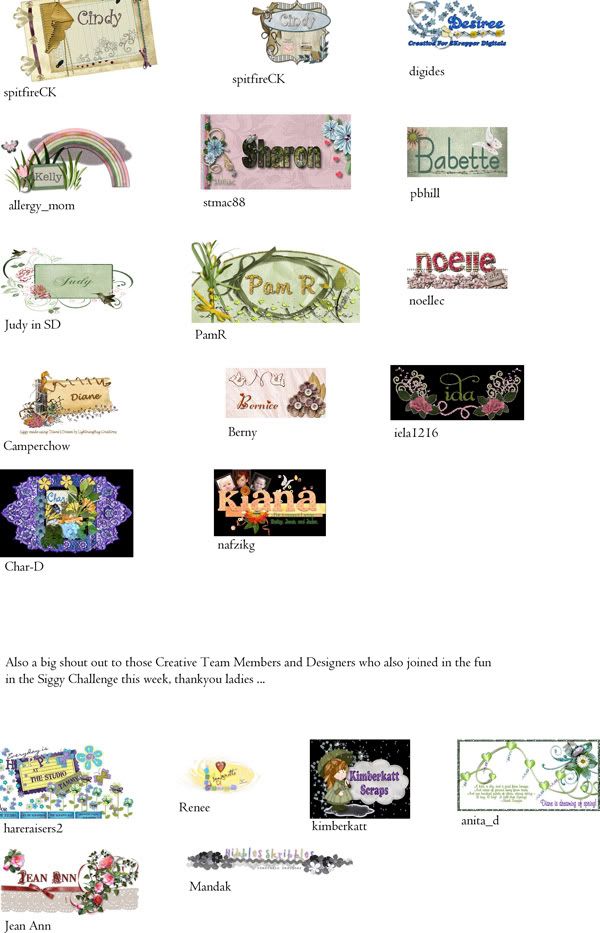 AND THE WINNER IS.......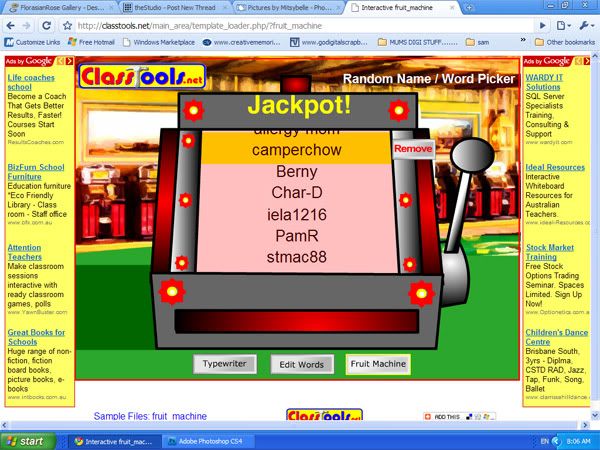 Congratulations Diane, keep an eye on your PM box for your prize