Hi everyone! hope you are enjoying your summer! For this month I want you to do a page about friendship/friends.. you have to use at least one font and one of the quotes unless you have a favorite that i didn't mention..
here are the quotes i picked out
"Your friend is the man who knows all about you, and still likes you."
- Elbert Hubard
"A friend is someone who is there for you when he'd rather be anywhere else."
- Len Wein - Sent by Paulo Louro
"A friend is one who walks in when others walk out"
-Walter Winchell
"Gems may be prescious, but friends are priceless."
"A friend is someone who knows the song in your heart, and can sing it back to you when you have forgotten the words."
- Sent by Donna Roberts
and here are the fonts.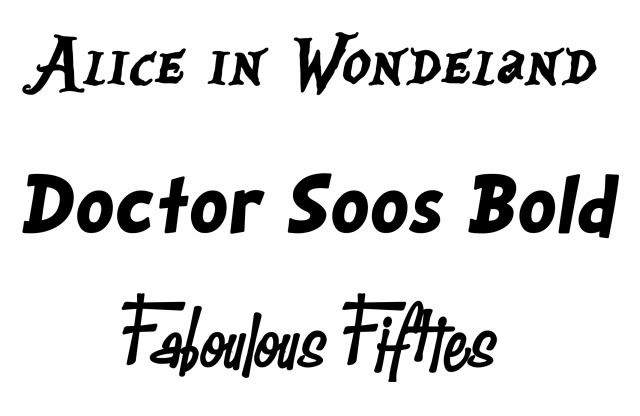 grab the links below
doctor soos bold
Fabulous 50s
Alice in Wondeland
can't wait to see your pages!!!xoxo