And what's posted isn't even done yet! There's plenty more where this came from!
Year in Review is a wonderfully full pack designed to work together or separately for all of your scrapping needs. Each paper has been independently designed as it's own element, but done in similar style to the rest of the pages in the set. Each paper is wonderfully distressed, inked, and mucked up to give it a great style that will work with all sorts of photos or journaling.
Also included is a full 5 week calender and a single day block in 1.5in and 3in depending on your journaling needs. The calender images are created oversized and in black ink so you can either recolor or resize them as you need for your layout. All other elements created at real-world size.
Very few commercial use items have been used in this package. A few actions from Atomic Cupcake, a few brushes from Obsidian Dawn, and a couple of photoshop shapes used to cut the designs I needed (only the snowflakes, shamrock, leaves and stars. The last 3 are the standard ones that come with Photoshop) The rest were drawn by me in Illustrator.
Package Contents:
24 Papers
12 Ribbons
12 Bows
24 Page Titles
17 Pearls & 2 Pearl Rings
4 Brads
4 Eyelets
2 Paperclips
2 Staples
2 Photo Tabs
3 Instant Camera Frames
3 Film Strip Frames
4 Note Papers (journal blocks)
3 Calander Pieces (1 full calander 10.5x7.5in, 1 small day block and 1 large block)
Grab the goodies here!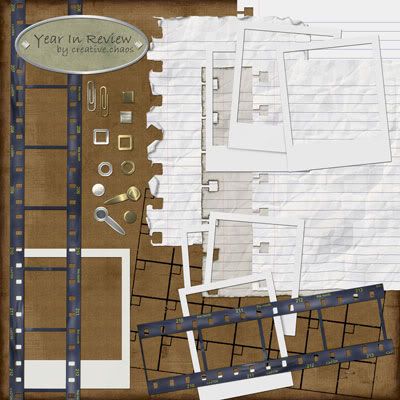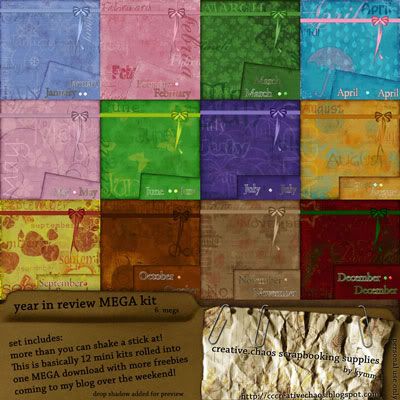 Enjoy, and remember to check back for even more freebies this weekend!