Need tut how to work with a sketch
---
How do you work with a sketch? Is there a tut somewhere?

Do you just select the Individual piece on the sketch with the majic wand and then fill it in with a kit piece through patterns or how?? I want to do this months sketch challenge but don't quite know how to do the individual piece like the sleigh. I know how to do templates but this is different. I am learning Elements6 .

addendum: I think I got it figured out.I made a selection on the sketch.Then on the opened kit piece I select all,then copy.Back to sketch and paste into selection.But I couldn't figure out if there is a way to make drop shadows to the sketch pieces?? I was able to add shadows to embellishmants added but not to the sketch pieces themselves. I would have liked to add shadows ,esp. to the photos.Is there a way?
__________________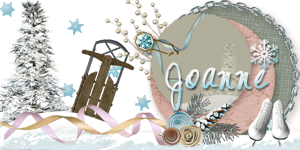 ---
Last edited by Joba2; 01-05-2008 at

02:31 AM

.