We´re looking for creative ladies who love our designs found at
Digitalscrapbookingstudio
.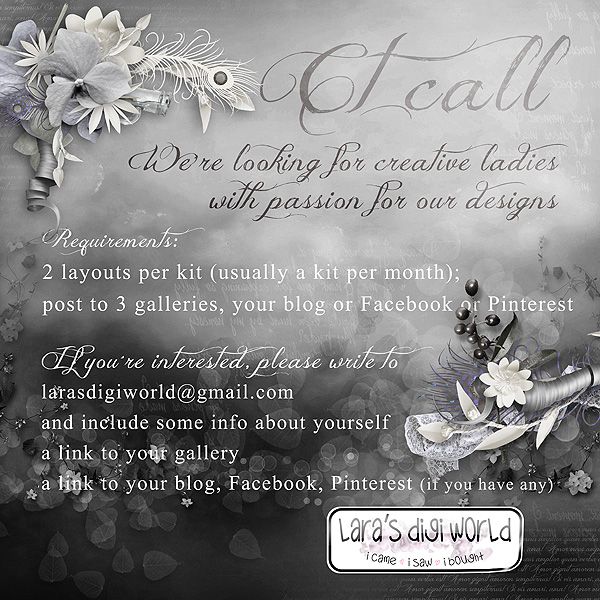 Requirements:
- 2 layouts per kit (usually 1 kit per month)
- post to 3 galleries (
Digitalscrapbookingstudio
and Pickleberrypop are required)
- post your layout with a kit preview on your blog.
Welcome, but not required are posts on Facebook and Pinterest.
If you like our designs, don´t hesitate to write us.
Please send an email to
larasdigiworld@gmail.com
and include:
a little info about yourself
a link to your most complete gallery and
a link to your blog, Facebook, Pinterest, if you have them.
Every application will receive a replay!
Call ends, when all positions are filled.