Soft as Velvet
---
Head on over to SKrapper Digitals blog for a freebie called Velvet Paper Pack. You can get it here:
http://www.skrapperdigitals.blogspot.com/
I did a Layout using the paper pack
Hurry!
DON'T MISS OUT!
__________________
Have a Great Day!
Debbie
iwannaalife2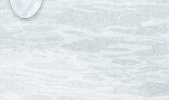 Do not ask the Lord to guide your footsteps if you are not willing to move your feet! Be Blessed!