Most places that allow you to share freebies require that your preview be
hosted (kept) at a photo sharing site such as Photo Bucket, this site,
like the file sharing accounts are free and just require that you register.
First save your preview as a jpg, a good size is
8 x 8 at 72 dpi.
After you log in to Photo Bucket click on the "Choose File" button,
a window will open on your desktop.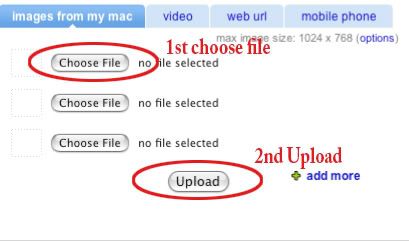 From there navigate to where the file is on your computer,
click "Choose" to confirm your choice.
After choosing the files you want, click the "Upload" button.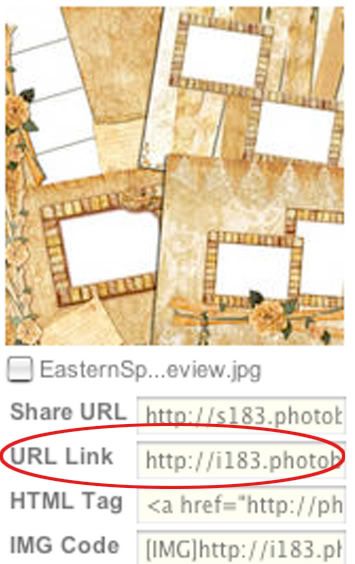 Once the file is uploaded you will see a number of addresses under
your picture, click on the one that says "URL link," when you click
on it it is automatically copied. The link should look something like this
http://i183.photobucket.com/albums/x...oduct_name.jpg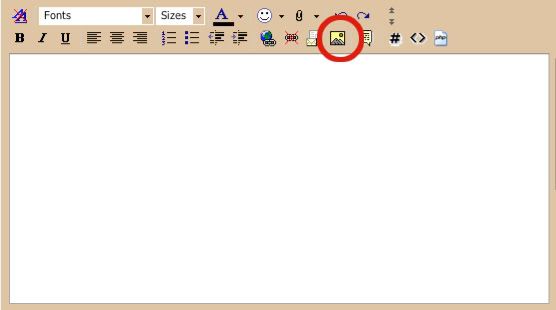 When you want to add a preview to a thread click the picture icon,
cut and paste the Photo Bucket URL into the drop down box.